**NOTICE** NEW WEBSITE UNDER CONSTRUCTION! STAY TUNED!
Specializing in undervalued Micro Cap, Small Cap & OTC Pink Sheet Penny Stock Picks & Alerts Poised For Big Gains! With our team of experienced dedicated Analysts we can help you reach your goals for a financially rewarding future. Get started now and be on your way to making money while having fun today!
At Penny Stock Geeks our objective is to help the novice or average investor find an alternative way to make money. In today's society an average job is not enough to provide you with all the luxuries and toys that one desires in life. Most importantly there are many financial goals that we have to plan for and work towards such as your children's education and retirement. There are many different ways to make money as a mainstream income. However, believe it or not one of the most easiest and proven ways is by investing in Penny Stocks. Most of our Penny stock Alerts run at least 100% or more. In fact over the past 3 years many of our medium to long term picks have run 1,000% to 2,000% or more, bringing tremendous profit opportunity for our members!
The truth about Penny Stocks
A lot of people, will tell you that investing in penny stocks is very risky. That is true but with careful research and focusing on fundamentals and safe investing one can actually reap tremendous profitable rewards. Over the past several years we have helped hundreds of our members make thousands, hundreds of thousands and in some cases millions of dollars from our award winning Penny Stock picks. To learn more about Penny Stocks we recommend you take a moment to watch the video below to gain valuable insight which will give you a much better understanding about investing in Penny Stocks.
What are Penny Stocks?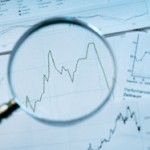 Low-priced, small-cap stocks are known as penny stocks. Penny stocks are under-priced securities which trade below $5 dollars. These days most Penny stock investors trade penny stocks well below a dollar, usually below a penny or higher. The reason being as these are the types of securities that have the highest potential to bring significant gains and what we here at Penny Stock Geeks put our focus on.
At Penny Stock Geeks we believe in transparency and quality. We strive to always bring quality and profitable alerts and picks that have maximum potential for our VIP Gold Members. Come give us a try today and see how we put our VIP Gold Members ahead of the league well before other newsletters do.

Are you nearly broke with little to almost no savings?
Let our investment Analysts guide you on getting back on your feet with awesome tips and advice that could help secure your financial future and make your dreams come true.
Learn how to grow and save your money.
In today's tough economy many people require supplemental income to make ends meet or live a lavish lifestyle. Unfortunately at the same time many people do not understand how to manage money. Most people do not know that their money makes little to no interest in long term Investments such as Bonds, 401k plans, Mutual Funds and IRA's. Most people get money from one source; working at a job. At Penny Stock Geeks we help members learn how to make their money work for them by investing money to grow their investment portfolios to meet their everyday needs and live a debt free lifestyle where their dreams can become true. Over the past several years we have helped hundreds of our members make thousands, hundreds of thousands and even millions of dollars on Penny Stocks such as ICPA, SNDY, VDSC and NTEK.
Must Watch Video- Tips on how to manage your money.
Come join us as our newest VIP Gold Member today!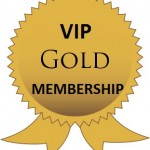 The objective of our VIP Gold Membership service is to bring the best possible trade to Penny Stock Geeks VIP Gold members. With our tips and strategies given to VIP Gold members, members learn how to setup a trading plan that works best for them. The member will learn how to manage risk, set a trading plan, set goals and stay disciplined while having fun on each and every trade.
– VIP Gold Members get Alerts before FREE members via Email, Chat and VIP Twitter. Alerts and Picks are sent at the lowest possible price allowing our VIP Gold members to maximize profits and minimize risk.

– VIP Gold Membership subscribers will receive daily market and stock performance updates 3 to 5 days a week between Monday to Sunday. This will allow you to be more informed on the news and statuses that could affect when you should buy and sell. This is an easy way to keep yourself up to date without having to do your own research while maximizing on profits.
– Individual investor support via e-mail and 1 on 1 chat to answer all of your questions and concerns. Turn around time is prompt usually in less than 24 hours.

– VIP Gold Member Subscribers have access to Chart alerts, Spreadsheet tool, 2 different Calculator tools, access to our private VIP Twitter account for VIP Alerts and "HOT STOCKS TO WATCH" Alerts and more! VIP Gold Member Subscribers are the first to be alerted on any new updates and able to gain valuable insight on trading strategies, financial money saving tips and more
Try our VIP Gold Membership for Only $39.99 USD a month today!
How to Manage your Finances and Save Money, Tips on Financial Planning – AdviceFrom Justin
Check out this great video on managing finances and saving money by AdviceFromJustin.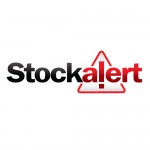 OWCP  (One World Cannabis) .045- This is our recent "ALERT". So far decent move from .0034 to .0468 cents over 1,000% gains potential for VIP GOLD members.
How One Man Went From Homeless to Millionaire In Less Than Two Years.
Penny Stock Geeks Featured Article: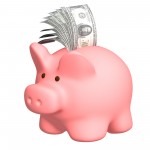 33 Proven Ways to Reduce Personal Debt
by guest (Courtesy of http://www.becomingminimalist.com)
Editor's Note: When I heard that my friends Gina and Josh Masters had recently paid off $66,000 in debt and had made a list of the 33 lifestyle changes they had incorporated to accomplish it, I asked if I could use it as a guest post. They humbly agreed. And this is the result:
"Live like no one else now… so that you can live like no one else later!" – Dave Ramsey
Three years ago, my husband and I found ourselves drowning in debt – $80,000.00 to be exact (and that's not even counting the mortgage). Around that time, coincidentally, our church began offering a financial program called Dave Ramsey's Financial Peace University. We spent the last $100 from that pay period to sign up. And the rest, they say, is history (or at least, most of our debt is now history).
As I write this, over the past three years, we have paid off $66,000.00 in personal debt. No magic, no quick fixes, no debt consolidation, or bankruptcy filing. Just persistent sacrifice. We have saved ourselves from financial destitution by making a number of simple, small changes in our lives.
Recently, my husband and I sat down to make a list of every change we had made hoping that it would encourage others. When we finished, we reviewed the list and were surprised at how simple it looked. Yet, all of these ideas – put into practice over a period of time – have almost completely wiped out our personal debt. They are tried. They are true. And best of all, simple enough for anyone.
Making Cents of the Dollars 
33 Proven ideas to make your budget work and get your Debt under control:
Re-shop auto, home and life insurance to see if you can bring down your payments.
Downgrade your cable package, or get rid of it entirely.
Disconnect your home phone if you have adequate cell service at your home. Or downgrade to a cheaper package.
Buy and sell clothes at your local consignment or shop at Goodwill.
Have a massive garage sale. (If you'd rather be out of debt than have an item, choose to sell it to help you get you there.)
Advertise higher quality items on Craigslist, Facebook, or your local newspaper to get better prices.
Focus on buying mostly sale items at grocery store or generic brands to reduce your cost.
Use a grocery store awards program to earn money off gas.
Cancel unnecessary expenses like magazine subscriptions, newspapers, manicures, pedicures etc. Anything that could be considered a "want" instead of a "need" should go until you are out of debt or greatly decrease your debt.
Go to the matinee movies instead of paying full price (and skip the concessions).
Or better yet, use the Red Box for at-home movie entertainment.
Get temporary work or seasonal part time work to boost your income.
Read books from the library or take a few trips to Barnes & Noble to complete a book.
Buy your most expensive groceries in bulk at Coscto: meats, breads, cheese, produce, paper products. Establish a monthly grocery budget for the additional needs at regular grocery stores.
When eating out, skip the soft drinks and stick with water. Skip the extras too (dessert, etc.).
When eating out, share a large entrée or have small appetizers instead of the costly meal.
Plan your errands more efficiently to conserve gas.
Find friends that you can trade services with…haircutting, handyman, photography, babysitting, pet-sitting.
Give home-made gifts, baked goods, or service IOU's rather than expensive presents.
Boxed cereals are expensive; switch to oatmeal, eggs or fruit for more nutritional and financial bang.
Call the utility companies and get on a budget plan to give you more consistency with expenses each month.
Set a spending limit with family at Christmas and/or draw names.
Use exercise videos, walking or hiking instead of paying for the gym.
If your haircut is too expensive, find a less expensive stylist or see if your hairdresser will cut you a break on price temporarily – ours did.
Say "no" to hosting and/or attending in-home parties where you feel pressure to purchase.
Does your family live nearby? Once a week dinners with mom or dad saved us a meal out of our shopping budget. Additionally, it usually led to leftovers and our parents looked forward to our visit each week.
Make your coffee at home instead of buying it each day.
Pack your lunch – not once a week, but regularly.
Make extra dinner servings on purpose to have leftovers for lunch.
Our dentist advised us we could skip the fluoride treatments if we were using a daily dental rinse – which we did… and bought on sale.
Program your thermostat for savings on heating/cooling when you're not at home.
Tempted by certain retail stores? While digging out of debt, avoid window shopping these places where you've failed to control your impulses before.
Give**.
Many may say, "What? I need my manicure!" or "My kids will only eat box cereals!" But trust me. If you are serious about climbing out of debt and changing your life, the only thing you need is a roof over your head, clothes on your back and gas to get to work to bust your way out of this.
Plus, take comfort in knowing that you don't need to eliminate these things forever. Personally, I look forward to hiring back our housekeeper and treating myself to a few pedicures next summer. But until we are debt free and have a fully funded emergency fund, we'll be focusing on using the dollars we bring into our home to set us up for a lifetime of success.
**Many wonder about Number 33 (Give) because it seem counter intuitive to most of us. One thing we never stopped doing – even in the worst of times – was giving. We always gave money to our church, our favourite charities, and foundations that we believe in. It's easy to say "I can't give. It's not in my budget." But if we're looking for a lifetime of success and influence – not just the latest gadget or status symbol – how can we afford not to give? Giving reminds us that we can live for a purpose greater than this world and all the temporary treasures it offers. It helps keep everything else in perspective. So pick and choose from our list above – do one or two or everything on the list – but don't leave out number 33. We can attest from first hand experience, it will radically transform your life!
________________________________________________________________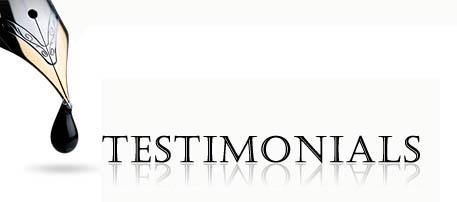 __________________________________________________________________
Thank you for this E-mail
The Geeks are the Best!!!
Bluz
___________________________________________________________________
I would like to take a moment to give my thanks to Penny Stock Geeks for making my dreams come true. At first I was skeptical but after becoming a Vip gold subscriber I learned how to make a lot of money.
Houria O.
____________________________________________________________________
I would like to thank PSG for giving me the opportunity over the last 3 years to help change my life. I am happy to say i'm now a life time VIP Gold member for the past several years and the money was sure worth it.  It was hard when the recession started when my work slowed down and when I joined with you guys all my money problems went away. I turned $600 dollars into over $1 million in just 3 years. Words cannot describe how my life has changed where I no longer have to work anymore and just follow you guys. Thank you very much and God bless you all.
Gregory M.
_______________________________________________________________________________
THANK YOU VERY HAPPY TO BE HERE HAVE DONE WELL. THANK YOU, DALE. MERRY XMAS.
Dale H.
________________________________________________________________________________
I just wanted to thank you guys sooo much for your NTEK alert. I got in from your .0007 alert and loaded heavily back in December last year. Now 9 months later here I am from a $20,000 investment to over $2 million dollars. There could never be a better timing after my wife left me…its like God gave me a new outlook on life. I thank you guys very much from the bottom of my heart. Here I am with over $2 million even after paying off the ex. You guys rock!
Abraham G.
_________________________________________________________________________________
"The Atrain took my $3,600 and turned it into $51,000. Let's take my $51,000 and do it again. (SNDY Solos Endoscopy) $3,600 was all the cash I had. Bad divorce. Two kids to feed. I really do feel blessed by the Lord."
Lisa M.
__________________________________________________________________________________
Great job on your stock picks! I've been following and trading your picks for a while now with great success. Your team is awesome! Nice website too! Thank You for all your hard work & research!
William W.
__________________________________________________________________________________
I would like to give my honest review about  the Penny Stock Geeks. I have now been a happy member for 8 months! I'd like to thank you for your penny stock alerts which showed me how to make money on your picks (PRMO and CWRN). 
The earnings this year really helped me subsidize my Christmas expenses and my contribution to my dance studio's Christmas party this year.
Keep up the good work!
Ed L
Dance Salsa In Toronto
www.dancesalsaintoronto.com
__________________________________________________________________________________
Hi PennyStockGeeks,
I am very happy with your service and wanted to let you know that you guys rock!  I made $25,000 dollars on your CWRN pick.  Keep up the good work.
Lana R
__________________________________________________________________________________
I just wanted to let you know that I have enjoyed reading and following some of your recommendations. Unlike so many other penny stock newsletters, I have found your recommendations to be pretty reliable. Of course, I recognize that no one is perfect, especially in the world of penny stock investing. Keep up the great work!
Blessings,
MP
__________________________________________________________________________________
Hey,
I just wanted to say that I subscribe to a bunch of penny stock email letters and you guys are the best. I almost lost my mind last week though because I tried to buy cwrn because I agreed with your analysis on it. But I would have made so much money it is depressing. I went to my local branch and they said they are not allowing any buys on it but they could not give me a reason why. I am really angry about it and dont know what to do. I really appreciate you guys finding the stock though. Please keep up the good work for my sake and maybe I will catch a big one next time.
Truly,
Ed

__________________________________________________________________________________
Great picks, great insight, keep up the great work, I've been following & investing  Thanks for your Due Diligence.
MJ