Home
PSG HOLIDAY SALE- 12 MONTHS VIP Gold Membership @ 1/2 PRICE- Limited Time Only
Penny Stock Geeks is extremely pleased to announce our holiday VIP Gold membership blowout sale. For a limited time we are offering a holiday VIP Gold membership special. Customers can opt to subscribe for 12 months for one low price of $199.95 and save 50% off our regular price of $399.95 per year. That's a savings of $200 dollars per year! To take advantage of our 12 months yearly VIP Gold membership please proceed from the PAYPAL Subscribe button below.
Specializing in undervalued Micro Cap, Small Cap & OTC Pink Sheet Penny
Stock Picks & Alerts Poised For Big Gains! With our team of experienced dedicated Analysts we can help you reach your goals for a financially rewarding future. Get started now and be on your way to making money while having fun today!
At Penny Stock Geeks our objective is to help the novice or average investor find an alternative way to make money. In today's society an average job is not enough to provide you with all the luxuries and toys that one desires in life. Most importantly there are many financial goals that we have to plan for and work towards such as your children's education and retirement. There are many different ways to make money as a mainstream income. However, believe it or not one of the most easiest and proven ways is by investing in Penny Stocks. Most of our Penny stock Alerts run at least 100% or more. In fact over the past 3 years many of our medium to long term picks have run 1,000% to 2,000% or more, bringing tremendous profit opportunity for our members!
The truth about Penny Stocks
A lot of people, will tell you that investing in penny stocks is very risky. That is true but with careful research and focusing on fundamentals and safe investing one can actually reap tremendous profitable rewards. Over the past several years we have helped hundreds of our members make thousands, hundreds of thousands and in some cases millions of dollars from our award winning Penny Stock picks. To learn more about Penny Stocks we recommend you take a moment to watch the video below to gain valuable insight which will give you a much better understanding about investing in Penny Stocks.
What are Penny Stocks?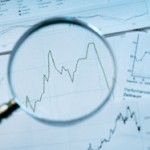 Low-priced, small-cap stocks are known as penny stocks. Penny stocks are under-priced securities which trade below $5 dollars. These days most Penny stock investors trade penny stocks well below a dollar, usually below a penny or higher. The reason being as these are the types of securities that have the highest potential to bring significant gains and what we here at Penny Stock Geeks put our focus on.
At Penny Stock Geeks we believe in transparency and quality. We strive to always bring quality and profitable alerts and picks that have maximum potential for our VIP Gold Members. Come give us a try today and see how we put our VIP Gold Members ahead of the league well before other newsletters do.

Are you nearly broke with little to almost no savings?
Let our investment Analysts guide you on getting back on your feet with awesome tips and advice that could help secure your financial future and make your dreams come true.
Learn how to grow and save your money.
In today's tough economy many people require supplemental income to make ends meet or live a lavish lifestyle. Unfortunately at the same time many people do not understand how to manage money. Most people do not know that their money makes little to no interest in long term Investments such as Bonds, 401k plans, Mutual Funds and IRA's. Most people get money from one source; working at a job. At Penny Stock Geeks we help members learn how to make their money work for them by investing money to grow their investment portfolios to meet their everyday needs and live a debt free lifestyle where their dreams can become true. Over the past several years we have helped hundreds of our members make thousands, hundreds of thousands and even millions of dollars on Penny Stocks such as ICPA, SNDY, VDSC and NTEK.
Must Watch Video- Tips on how to manage your money.
Come join us as our newest VIP Gold Member today!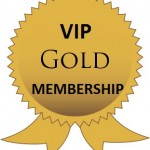 The objective of our VIP Gold Membership service is to bring the best possible trade to Penny Stock Geeks VIP Gold members. With our tips and strategies given to VIP Gold members, members learn how to setup a trading plan that works best for them. The member will learn how to manage risk, set a trading plan, set goals and stay disciplined while having fun on each and every trade.
- VIP Gold Members get Alerts before FREE members via Email, SMS and VIP Twitter. Alerts and Picks are sent at the lowest possible price allowing our VIP Gold members to maximize profits and minimize risk.

- VIP Gold Membership subscribers will receive daily market and stock performance updates 5 days a week between Monday to Sunday. This will allow you to be more informed on the news and statuses that could affect when you should buy and sell. This is an easy way to keep yourself up to date without having to do your own research while maximizing on profits.
- Individual investor support via e-mail and 1 on 1 chat to answer all of your questions and concerns. Turn around time is prompt usually in less than 24 hours.

- VIP Gold Member Subscribers have access to SMS text based Alerts, Spreadsheet tool, 2 different Calculator tools, access to our private VIP Twitter account for VIP Alerts and "HOT STOCKS TO WATCH" Alerts and more! VIP Gold Member Subscribers are the first to be alerted on any new updates and able to gain valuable insight on trading strategies, financial money saving tips and more!
We are now offering a BRONZE Membership for just $9.99 a month! Check out the comparison below to see which type of membership is right for you!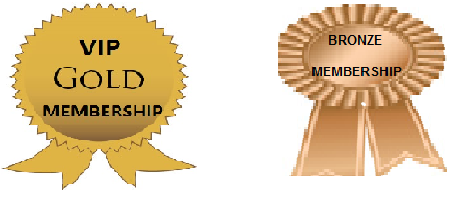 $49.95 Per Month                    $9.99 Per Month
VIP Email Alerts                                                                                                   
VIP SMS Text Alerts                                                 
VIP Twitter Alerts                                                                                                  
Email Customer Support                                                                                      
Weekly Watch-List Access                                       
Hot Stocks To Watch                                                
Mega Alert (Tier 1)                                                    
Daily VIP Email Updates                                           
One On One Chat Support                                       
Access to Spreadsheet, Calculator etc                     
Try our newest BRONZE Membership for Only $9.99 a month today!
How to Manage your Finances and Save Money, Tips on Financial Planning – AdviceFromJustin
Check out this great video on managing finances and saving money by AdviceFromJustin.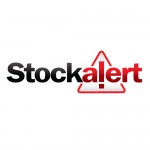 TDEY (3D Entertainment Holdings, Inc) .0049- This is our #1 "TECH" stock ready to follow our incredible NTEK alert which ran from              .0007 to .178 cents posting well over 17,000%+ gains for our members.  Our long term target remains at .50 cents to $1 dollar potential.
How One Man Went From Homeless to Millionaire In Less Than Two Years.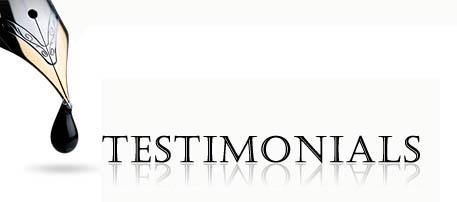 I just wanted to thank you guys sooo much for your NTEK alert. I got in from your .0007 alert and loaded heavily back in December last year. Now 9 months later here I am from a $20,000 investment to over $2 million dollars. There could never be a better timing after my wife left me…its like God gave me a new outlook on life. I thank you guys very much from the bottom of my heart. Here I am with over $2 million even after paying off the ex. You guys rock!
Abraham G.
_________________________________________________________________________________
"The Atrain took my $3,600 and turned it into $51,000. Let's take my $51,000 and do it again. (SNDY Solos Endoscopy) $3,600 was all the cash I had. Bad divorce. Two kids to feed. I really do feel blessed by the Lord."
Lisa M.
__________________________________________________________________________________
Great job on your stock picks! I've been following and trading your picks for a while now with great success. Your team is awesome! Nice website too! Thank You for all your hard work & research!
William W.
__________________________________________________________________________________
I would like to give my honest review about  the Penny Stock Geeks. I have now been a happy member for 8 months! I'd like to thank you for your penny stock alerts which showed me how to make money on your picks (PRMO and CWRN). 
The earnings this year really helped me subsidize my Christmas expenses and my contribution to my dance studio's Christmas party this year.
Keep up the good work!
Ed L
Dance Salsa In Toronto
www.dancesalsaintoronto.com
__________________________________________________________________________________
Hi PennyStockGeeks,
I am very happy with your service and wanted to let you know that you guys rock!  I made $25,000 dollars on your CWRN pick.  Keep up the good work.
Lana R
__________________________________________________________________________________
I just wanted to let you know that I have enjoyed reading and following some of your recommendations. Unlike so many other penny stock newsletters, I have found your recommendations to be pretty reliable. Of course, I recognize that no one is perfect, especially in the world of penny stock investing. Keep up the great work!
Blessings,
MP
__________________________________________________________________________________
Hey,
I just wanted to say that I subscribe to a bunch of penny stock email letters and you guys are the best. I almost lost my mind last week though because I tried to buy cwrn because I agreed with your analysis on it. But I would have made so much money it is depressing. I went to my local branch and they said they are not allowing any buys on it but they could not give me a reason why. I am really angry about it and dont know what to do. I really appreciate you guys finding the stock though. Please keep up the good work for my sake and maybe I will catch a big one next time.
Truly,
Ed

__________________________________________________________________________________
Great picks, great insight, keep up the great work, I've been following & investing  Thanks for your Due Diligence.
MJ